Most organisations moving services to cloud over the next few years will find themselves managing a hybrid solution - a mix of in-house, third party and public cloud services. This means they'll need to find an integrated way to manage their cloud portfolio, because every supplier will claim 'it's not my fault" when a problem arises, and they could waste a good deal of time tracking down the culprit.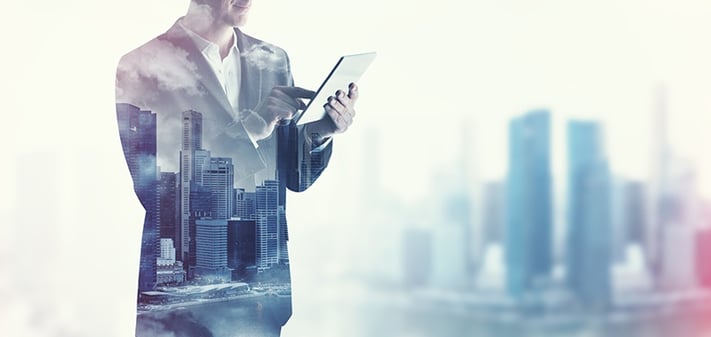 They will need to know:
• how well are my providers performing against contractually agreed SLAs?
• if they are not performing, where is the problem?
• is the aggregated service delivering the required performance to our users?
The solution comes in the form of Cloud Monitoring as a Service (CMaaS). This provides an overview of performance and enables you to drill down into each element to identify where an issue resides and the potential causes. You can carry out synthetic transactions against defined services and applications, see overall system health, and monitor response times and latency. CMaaS will also consolidate events and other performance statistics across your IT service supply chain.
We've now taken this one step further and developed a solution which provides all this information on a single pane of glass. All information is built up into customised service views which are presented in a portal customised to each customer. The primary view is a high-level overview of the defined service, showing system status against agreed parameters such as SLA, presented in a simple RAG (red, amber, green) basis. You also get network monitoring and the results are integrated into event correlation, then displayed on custom HTML5 dashboards which offer policy-based SLA measurement.
Where possible, it can interface directly with operational management tools so you can carry out detailed troubleshooting and problem analysis. And to make it even more comprehensive, you can use it to monitor traditional in-house environments, plus hosted and private cloud services where agents can be deployed or gateways installed into the monitored environment.
We think it makes sense – and it means you can see exactly where the issues are putting you in control of your cloud estate and able to make sure your SLAs are being met.
Find out more about Fordway's Cloud Services