Congratulations for reading beyond the title! No-one finds business processes very exciting (except perhaps ITIL experts such as our own Neville Armstrong) but they're key to business success and getting your in-house processes aligned with those of your chosen cloud provider is a vital aspect of moving applications to public cloud.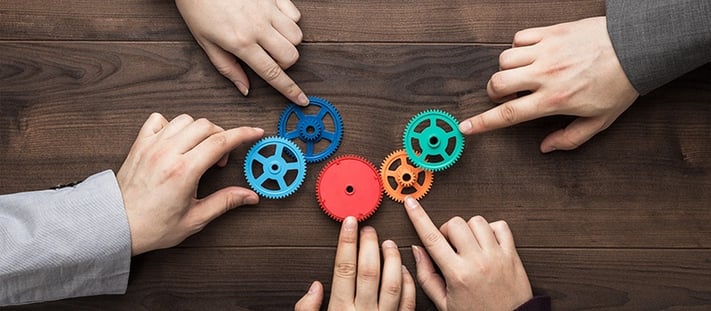 It's no use changing IT provider, or buying the newest and flashiest kit, if it doesn't help you carry out your job better. IT must support your business processes - it's not an end in itself.
One of our customers found this out the hard way when he joined a public sector organisation which had invested significantly in IT but wasn't seeing the benefits. We analysed what was happening and quickly found that the IT projects hadn't been designed to deliver specific business outcomes. Once the software had been installed, the project was considered successful. No wonder it wasn't helping the organisation provide better services!
Many of our customers ask us to help them ensure they're using best practice processes when implementing a major IT change. This can be a relatively short project, working alongside their in-house team and using our experience to get them on the right track so they can then complete the work themselves,such as our recent project with Wirral University Teaching Hospital NHS Foundation Trust.
Wirral University Teaching Hospital NHS Foundation Trust is one of the largest and busiest acute trusts in the North West of England. Ivan Parish, Technical Services Manager at the Trust, said:

"The Trust is carrying out a migration from a domain which we share with two other NHS Trusts to our own domain. This is a key project for us and we wanted to find the most efficient way of going about it. We were looking for advice on best practice as well as help with specifics such as handling the complexity of embedded documents and locations.

"Fordway's consultant was very professional and really knew his stuff. He was able to provide everything we asked for, from advice on process to assistance with scripting to help us get started. It was reassuring to work with someone who'd done it before, and he was very patient in handling all our questions. As a result we're confident that we've begun the project in the right way and will be able to complete it efficiently."
It's also one of the areas we review as part of our Cloud Intermediation Service (CIMS). We recommend a business and IT alignment review to ensure your organisation has accurately defined the service levels it requires for the key operational processes that IT supports. This enables you to understand their cost, performance and availability implications, which will help you develop appropriate SLAs.
We find many organisations operate their IT without defined and agreed service levels, or have defined service levels but no way of measuring them to ensure that they are being met. Once you have defined what services you need, you need to decide which can usefully be provided via cloud and which to retain in-house.
We continually review our own processes too to ensure they're the best that they can possibly be. So for security having achieved ISO 27001, we've also worked through the guidelines of the government's Cyber Security scheme, and achieved the higher level Cyber Essentials PLUS accreditation. Having been through the Cyber Essentials scheme ourselves, we now recommend it to customers as a useful step in checking their own security processes cover all the basics effectively.
So don't yawn when the discussion turns to processes – they may not be exciting but like a house without the right foundations, you'll encounter problems when the first storm comes along.