Have you been tempted by the falling costs of public cloud services? The big players are improving their offers all the time, and with some also setting up UK data centres to meet forthcoming GDPR requirements, server/instances of a few pounds per month can look like a very good deal. And for many organisations and many services, it is.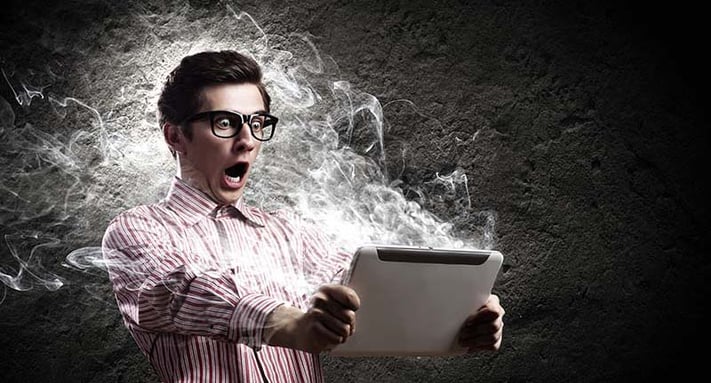 However, as with any offer, the devil is in the detail, and you need to know exactly what you're buying if you don't want a nasty shock when your first bill arrives. Once you've made the move, you're stuck with whatever the provider offers unless you migrate again, which is likely to be time consuming, risky, and will disrupt your business.
A useful analogy is creating your organisations' offices in a shared building. You get the basic premises, but have to decide how to provide everything else you need. With public cloud, that includes resilience, management and monitoring of components, backup, anti-virus and patching. As you're sharing the facilities, you also need to provide locks for the internal doors – in the case of cloud services, security.
To make sure you don't get caught out, you need to prepare a comprehensive business case before you go to market, and fully understand what you are migrating to cloud. All public cloud services are metered in some way, which can be both good and bad. Think about what's included and consider every aspect of running each application. Does it need elements which aren't in the base price, such as security, resilience, management, patching and back-up? What are the likely usage patterns? How fast could it grow, in both users and data? The best way to keep data under control is data classification and then a chat with your colleagues to say: "how important is this data to the business and can we delete it?" Could inactive data be stored separately on a cheaper medium you access and pay for when necessary?
The first step is to baseline your existing IT provision against business needs, so you can review what you require against what's available in the market and make an informed decision. If this sounds like a lot of work, we're here to help. We've supported a number of organisations in preparing for and moving services to public cloud, and can provide as much or as little support as you need through our Cloud Strategy and Cloud Intermediation Services (CIMS) consultancy. Whether it's planning and assessment tools to collect environment statistics and performance metrics, ITIL consultancy for service management of your application on a public cloud or impartial comparisons of the various services available against your baseline needs, we know the questions to ask and the hidden pitfalls – we've seen it all before.
If you'd like more information, there's more detail here, or contact us.
To help organisations plan, transition and manage their IT Services in the cloud we've written a White Paper - Your Roadmap Through the Cloud