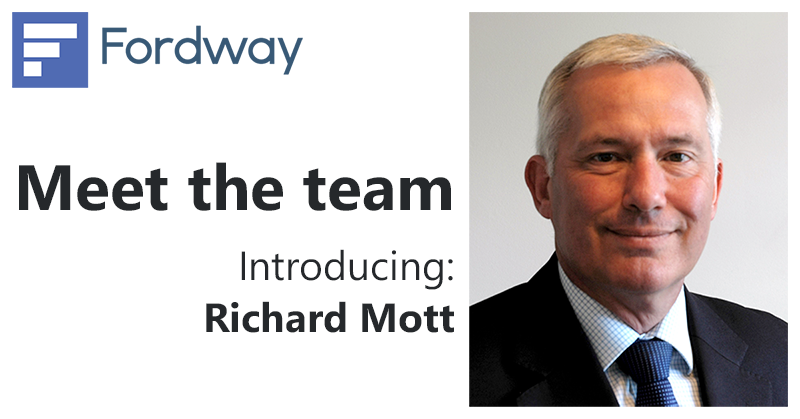 So what do you do at Fordway?
I am one of three project managers at Fordway. We manage both customer and internal projects. This can be anything from a discreet WIFI, Direct Access, or infrastructure project to the phased delivery of a series of services as part of an on-boarding, or larger programme. There's always variety.
Communication is the key part of any project. My role starts at project initiation where we revisit the expectations and assumptions made to ensure that Fordway are fully aligned on the outcomes and deliverables the customer desires, and spending time talking about the project governance they expect. Getting this right at the outset ensures that we are all agreed on what success looks like and how it will be measured.
Once the project is set up, my time is spent managing resources, activities, costs and keeping customers up to date with highlight reports on progress. Then, when the project is ready for handover we provide documentation to the in-house service team up to and including a service charter if the service is contractually bound. team.
Why Fordway?
Fordway are in a similar sector to the other organisations I have worked with, but what really interested me was that it's a younger organisation with a more tightly meshed technical team who are really focused on getting things done. Communication internally is impressive because for the most part people sit together. Good communications within the team cannot be underestimated and it means that Fordway can offer customers a quicker turnaround.
One of the nice things about Fordway is that we take a pragmatic, approach to project governance, tailored specifically to the customers needs. With our experience, we can of course add more process, but often Fordway's customers have selected us because of the streamlined delivery model we use, having previously experienced suppliers who are less reactive and responsive.
There is also a culture of straight-talking and telling the customer how it is. I find this refreshing and in my years' of experience it is the best way to manage expectations and deliver projects effectively.
Why Project Management?
I joined a consultancy as an IT Consultant, (I'd previously been an Operations Support Manager for a Futures Exchange) and simply ended up managing and organising projects. It's useful to have a broad technical overview to help plan, but often the working culture of the organisation delivering the project dictates project delivery velocity.
How are you finding Fordway?
I joined Fordway in October and hit the ground running. I was managing 8 or 9 projects at one point, but it has been fun. Everyone has been very welcoming and although it is busy I find the ethos conducive to getting things done. There's a nice working relationship between the PM's and the technical team which is particularly enjoyable so I don't have to twist any arms too hard to get things done.
What do you like to do when not at work?
I'm partial to a bit of golf and enjoy hill walking. I'm also in to home improvement and DIY where I have to confess I don't bother with a GANTT chart!
Top tip for managing projects
*Richard laughs* People are always the most challenging aspect of any project. If you meet resistance, use the element of surprise. If they don't see you coming they can't bat you away - it works!